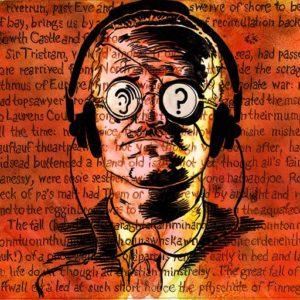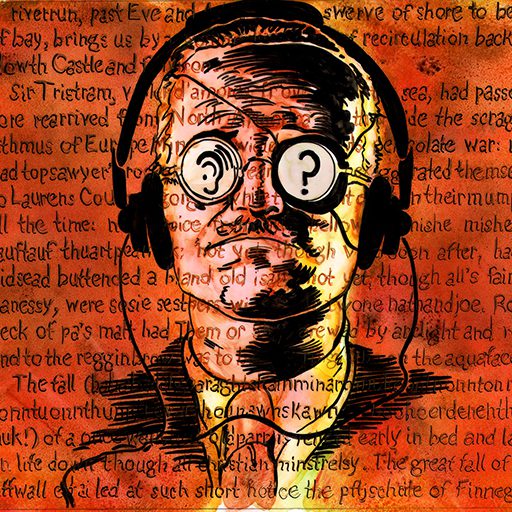 Waywords and Meansigns is setting James Joyce's Finnegans Wake to music again.
Contributors are taking short passages of the Wake — a paragraph, a page, a few pages — to set to music. The result will be a mosaic of musical readings and performances, plus a few "non-musical" readings for good measure.

As previously announced, this will be our final large-scale release.
With the release forthcoming this spring, we are delighted to announce some of our 2017 contributors. More announcements to follow in the coming weeks!

Featuring:
Sonic and heady avant-psych rockers Kinski
Composer and saxophonist Ulrich Krieger (Text of Light with Lee Ranaldo, Metal Machine Trio with Lou Reed)
Eyeless in Gaza's Martyn Bates, also known for his musical adaptation of Joyce's Chamber Music
Indietronica pioneer Schneider TM
Polish translator of Finnegans Wake, Krzysztof Bartnicki, collaborating with Bouchons Doreilles (Mateusz Wysocki & Łukasz Kacperczyk) and Wojtek Kurek 
S.A. Griffin, poet and co-editor of The Outlaw Bible of American Poetry
Newly reunited early 90s ambient pop duo Insides
Jazz vocalist and trumpeter Phil Minton, known by Wake-heads for his Mouthfull of Ecstasy
Los Angeles punk and indie musician Jon Wahl (Claw Hammer)
Church of Betty's Chris Rael, also known for Araby, his musical adaptation of Joyce's Dubliners
Joe Fee, microtonally-inclined composer and jamband veteran

Musician, translator and editor Matt Battle; Berlin's leftist sound experimenters body bender; composer and pianist John Wolf Brennan (Pago Libre); Nigel Bryant (The Untied Knot, host of Sonic Imperfections on Resonance FM); composer John Cerreta, known for work with Atlanta's Center for Puppetry Arts; ambient pop experimentalists Coldharbourstores; Dutch composer Wiel Conen and vocalist Charlotte Gilissen, known to Joyce-heads for the Ulysses-inspired Charlotte's Drone; New Zealand's Tim Cornelius (Sandoz Lab Technicians, Blunt Instrumentals record label); jazz guitarist and sound healer Adrian DiMatteo; artist and Chinese medicine practitioner Doug Eisenstark; Berlin's improvised audiovisual experimentation, Epiphany Now, joined by Irish artist Emma Haugh; Joyce&film graduate student and musician Layne Farmen; alt-folk-psych-rock troubadour Lys Guillorn; editor, poet and musician James Heflin; Joycean theatre troupe and James Joyce Centre favourites, The Here Comes Everybody Players; Brooklyn composer Lucy Hollier (Salt People); demon exorcisizing electronic doohickeys The Human Flourishing; composer David Hurn and singer/actress Abigail Hopkins, who are also featured on Fire Records' James Joyce compilation, Chamber Music; mother-daughter duo of musician Mary Jewell and artist Sara Jewell; Gavan Kennedy's gathering of Wake readers at Burning Man; electronic music and poetry duo Les orages de janvier; German dark pop musician Maharajah; London-based composer, pianist and percussionist Tim Maryon; New Haven composer and accordianist Adam Matlock; Dublin's Cathal O' Leary (Tongue Bundle, The Barry People, Unbend Legout record label); long-time devotee of the Wake Steve Pantani; mysterious British post-rocker Papa Sprain; improviser and human in training Asha Passalacqua; improvised music duo Ross&Wayne; Glitch-Witch Ex Fairy Nomad R.U.U.N.E.; Boston's John Shakespear (Atlas Lab, Good Harbor, Dr. Fidelity); Joyce scholar and musician Gerry Smyth (Gerry McGowan), also known for his renditions of Joyce's Chamber Music; template score composer Rod Stasick; Super Nova Nudge, Wake-head Gerry Fialka and Joseph Weidinger with guest readers Melinda Skilondz and Derek Gibb; Thrum's Monica Queen and Johnny Smillie as folk duo Tenement and Temple; San Lorenzo's Owen Tromans, also on Fire Records' Chamber Music; space rocker Stanton Warren (Venture Lift); noise-hunters and sample-poets watercodes.

To view the full list of past and upcoming Waywords and Meansigns contributors, check out our Artists page. Many contributors from previous years will also return with new recordings in 2017.
To stay up-to-date with Waywords and Meansigns, and our forthcoming 2017 release, join our mailing list.
Want to participate in our project setting James Joyce's Finnegans Wake to music? Get involved.