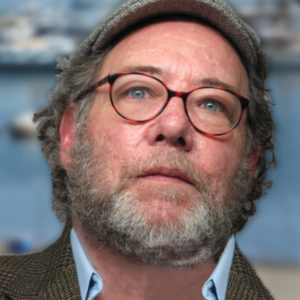 Douglas Eisenstark is a musician, filmmaker, painter, photographer, and for the last 20 years, a Chinese medicine practitioner. He has an MFA from the Art Institute of Chicago and is a graduate of the Whitney Independent Study Program and Emperors College of Traditional Oriental Medicine. His recent work has been shown in Los Angeles (including Faux Shows curated by Kio Griffith), WLAC Gallery, the Japan Foundation, Finland, and Japan as well in the past in NYC at White Columns, Artists Call, Millenium Film, and Chicago Filmmakers. He served 10 years in New York City as an artist and video tape editor and has received grants from the NYSCA Council on the Arts Grant and the Jerome Foundation. A former editor of JumpCut: a Review of Contemporary Cinema, he now writes Chinese medicine books and articles for publishers in the USA, China and England. In the last decade, Doug created a 5 disc musical series entitled Music for Acupuncture. 
Doug Eisenstark contributed to two recordings the Opendoor Edition of Waywords and Meansigns in 2017. His first recording is page 310 line 22 through page 311 line 20.
Eisenstark's second recording is page 606 line 13 through page 607 line 16.