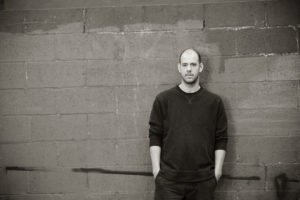 Joe Fee is a composer and multi-instrumentalist from New Jersey. His compositions have been recorded on Harmonized Records and have received airplay on Sirius/XM radio since 2007. From 2012 to 2013, Fee created a music and painting exhibition at LeFrak Concert Hall at Queens College and ShapeShifter Lab in Brooklyn with the painter Giulia Leonelli. Joe Fee received a 2017 Fellowship from the New Jersey State Council on the Arts.

As a performer, Fee has played in a variety of settings. From 2003-2008, he was the drummer for the jamband Scarecrow Collection. From 2007-2013, Fee was a member of the microtonal ensemble Newband as well as the Harry Partch Ensemble. Highlights include complete restagings of Partch's Delusion of the Fury (Japan Society 2007) and The Wayward (Carnegie Hall 2014) as well as the premieres of Dean Drummond's The Golden Bird and Café Buffe. Recordings include Elizabeth Brown's Seahorse and Mathew Rosenblum's Yonah's Dream, both on New World Records. Fee was a member of the Indonesian Gamelan Yowana Sari as well as performing with the Czechoslovak Marionette Theater Company at La Ma Ma Theater and The Tibetan Singing Bowl Ensemble at the Metropolitan Museum of Art.
Joe Fee contributed to the Opendoor Edition of Waywords and Meansigns in 2017, recording "Anna Livia", page 205 line 16 through page 210 line 6.
Credits — Joe Fee: narration, guitar, autoharp, piano, bodhran, percussion, just intoned aluminum pipes.