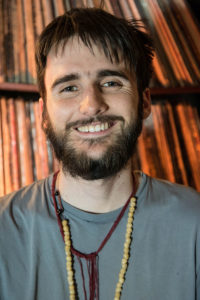 Derek Pyle co-founded Waywords and Meansigns in 2014 and became the project's primary director in 2015. While currently living in southern Oregon Derek produces the project in Canada.
Derek is a writer&musician and a funky Web Page too.
Derek Pyle contributed to the first edition of Waywords and Meansigns, collaborating with Street Kids Named Desire on Book II Chapter 1, "The Children's Hour".