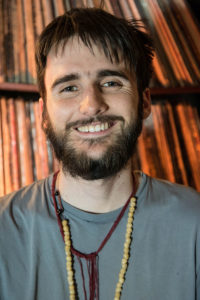 Derek Pyle co-founded Waywords and Meansigns in 2014 and became the project's primary director in 2015. While currently living in southern Oregon Derek produces the project in Canada.
Derek is a Web Page and can be found on Twitter.
Derek Pyle contributed to the first edition of Waywords and Meansigns, collaborating with Street Kids Named Desire on Book II Chapter 1, "The Children's Hour".