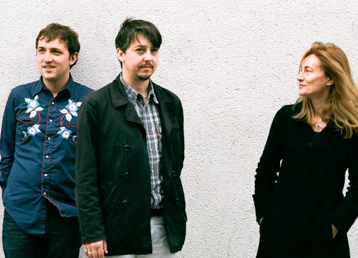 Little Sparta are a London based three piece featuring Alan D. Boyd (St. Just Vigilantes) on guitar, Susie Honeyman (Mekons) on violin and Scott Skinner on drums. From having been described as "bittersweet and unpretentious" by Pitchfork (7/10) for their first release Scalpel Slice (Fire Records) the band have continued to explore the out of the ordinary while maintaining the "Elegant, waning violins and craggy folkisms" (NME) that have come to define their sound.
Sally Timms joined the Mekons, the punk rock art and music collective from Leeds, in 1985. Signed to Bloodshot Records as a solo artist, she has released numerous albums often described as alternative country with punk rock sensibility: "Timms sings in a pure, angelic voice that's at least as well suited for torch as it is for twang" (Chicago Reader).
Martin Billheimer was born in Chicago, by Wilson and Broadway, and is a frequent contributor to Counterpunch magazine. He is also the co-founder of the long-running noise concern The Devil Bell Hippies, among other fugitive projects.
Little Sparta with Sally Timms and Martin Billheimer contributed to the Opendoor Edition of Waywords and Meansigns in 2017, recording "Question 6. How Are Yor Maggies", page 142 line 30 through page 143 line 2.
Credits — Little Sparta are Alan D. Boyd: guitar; Susie Honeyman: violin; Scott Skinner: drums.