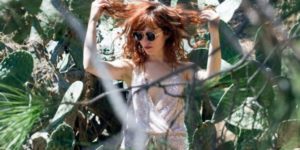 Laura Callier is a multimedia artist and musician living in Los Angeles. She received her MFA from the School of the Art Institute.
Brian Costello is a writer, musician, and comedic performer new to Los Angeles after living in Chicago for twenty years. He is the author of the novels The Enchanters vs. Sprawlburg Springs (2006) and Losing in Gainesville (2014), a novel on which Kirkus Reviews wrote: "If Joyce was right that you could rebuild Dublin by reading Ulysses, you could definitely reconstruct a very specific American village of dive bars, record shops, and drugstore cowboys from this slab of post-punk tragicomedy."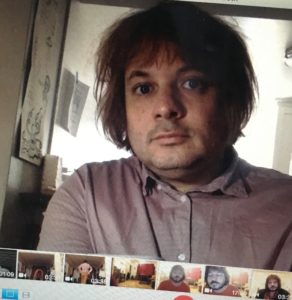 He was the drummer of an infamous garage-punk band called Functional Blackouts, and was also the drummer in Outer Minds, a psychedelic pop rock outfit, and the guitarist/vocalist in a pizza prom party band called Johnny and the Limelites. These bands toured extensively, and altogether released five albums and roughly 1132 seven inch records, more or less. 
Costello is a frequent contributor to the Chicago Reader, writing extensively about music, as well as a cover story on a photo exhibit commemorating the notorious "Disco Demolition Night" at Comiskey Park in 1979.   
Bill MacKay is a highly-regarded guitarist-composer-improviser based in Chicago. His creatively-charged songwriting, and unpredictable approach to the guitar have inspired a diverse and growing set of listeners and fellow musicians. 
His most recent records Esker (Drag City, 2017), SpiderBeetleBee (Drag City, 2017) his second duo set with Ryley Walker, Altamira (Ears & Eyes, 2015) by his band Darts & Arrows, and Bill MacKay plays the songs of John Hulbert (Tompkins Square, 2015) are some of his most notable recordings, and reveal a startling range – from the folk of Appalachia, avant-rock, and blues to gospel, jazz, raga-esque excursions, and western-country modes.
Bill MacKay's work has received praise in reviews in the Chicago Reader, Mojo, Uncut, Downbeat, Paste, Pitchfork, NPR online and New City among other publications. In 2014, he was composer-in-residence at Ragdale Foundation, and awarded an Individual Artist grant by the Illinois Arts Council (IAC).

Laura Callier / Brian Costello / Bill MacKay contributed to the Opendoor Edition of Waywords and Meansigns in 2018, recording page 72 line 16 through page 73 line 22.
Credits — Laura Callier, synths; Brian Costello, reading; Bill MacKay, guitars.