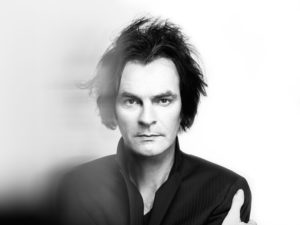 Joe Cassidy's career as a singer, songwriter, producer, composer and front-man spans almost three decades. His projects have been picked up by hot indie labels Rough Trade and H.ark! and by major giants Arista/ BMG, Hit It!/ Tommy Boy, Dedicated/ BMG, RCA, and Universal.
His band Butterfly Child is known for its symphonic love songs; his band Assassins is known for its electro-pop dance tracks. And he uses his recording studio to produce labors of love with musician friends—as well as remixes for the likes of Ludacris, Kid Rock, and R.Kelly. Cassidy also composes and records for string quartets, film, and national commercials.
Perhaps Cassidy demonstrates success across genres and continents because of what Rolling Stone called "his mastery of the simple pop song." As was said of Cassidy's style, "If you've ever been drunk in a pub, staring at someone beautiful, just watching them move, in a blur, this was probably the music in your head."
Cassidy's new Butterfly Child album Futures was released by Dell'Orso/SRD in November 2015. The A Shot In The Dark EP, featuring the title track remixed by Stephen Hague (New Order, Pet Shop Boys) was released on September 9th, 2016.
Joe Cassidy contributed to the Opendoor Edition of Waywords and Meansigns in 2017, recording page 53 line 36 through page 55 line 2.
Credits — Produced by Joe Cassidy. Recorded in Los Angeles, California and Belfast, Northern Ireland.