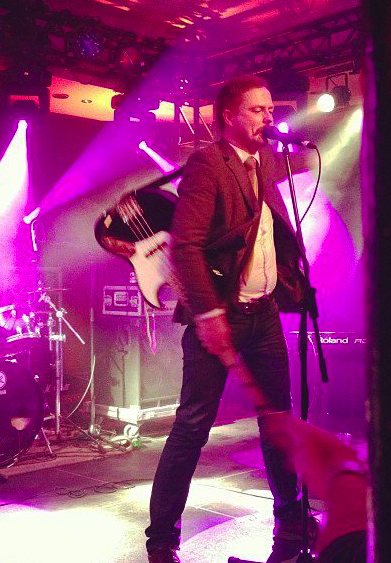 Hinson Calabrese is a PhD candidate, illustrator, songwriter and multi-instrumentalist from Cape Breton Island, Canada. He spent ten years on the road with Cape Breton bands Sprag Session and The Tom Fun Orchestra. Completing his doctorate through at the University of Western Ontario, his dissertation focuses on on the manuscripts of Finnegans Wake and Ulysses. 
Hinson Calabrese contributed to the second edition of Waywords and Meansigns, recording Book III Chapter 3, "Yawn under Inquest".
Credits — Hinson Calabrese with Colin Clarke, Colin Grant, Albert Lionais, Steven Wilton.
Hinson Calabrese will also contribute to the 2017 release of Waywords and Meansigns.