Chelidon Frame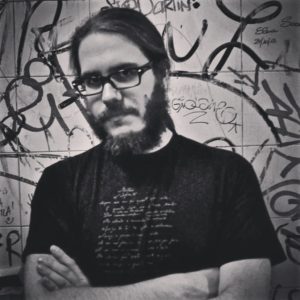 was born officially during October 2014, but the main idea has survived, in-between high and lows, since the end of 2012, when Alessio Premoli released the first (and unique) EP of the project Prospettiva Nevskij, an experimental set which dealt with various genres such as ambient, drone and noise music. In January 2013, Alessio Premoli released the song "Elegy For an Old Piano, a Shortwave Radio And Coins" for the compilation "IFAR Musique Concrète found." Further publications in the series are "Cosmic Hypnosis" for the "Concrète Concrete Concrete" compilation (March 2013) and "JikSven" for the "Malmusic Table" compilation (October 2014). In February 2014, "Antartica" was chosen for Saout Radio's song ambulation project "here.now.where?" "Chelidon Frame's debut, album "Framework" was released December, 2014, followed by "Imago" (2016) and "Raw Sessions" (Hortus Conclusus Records, 2016).
Chelidon Frame contributed to the first edition of Waywords and Meansigns, recording the final ballad section of Book I Chapter 2, "The Humphriad I: His Agnomen and Reputation" with Robert Amos and Alan Ó Raghallaigh.
Chelidon Frame also contributed to the Opendoor Edition of Waywords and Meansigns in 2017, recording page 254 line 1 through page 254 line 8, "Our Seawall".